Parkcrest Waiting List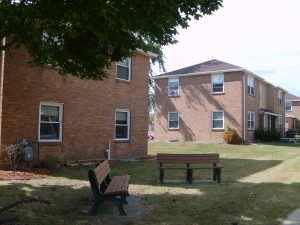 APPLICATIONS WILL BE ACCEPTED FOR THE 2, 3, AND 4-BEDROOM WAITING LISTS FROM APRIL 22, 2019 THROUGH JUNE 20, 2019.  COMPLETE AND ACCURATE applications must be returned IN PERSON to the Housing Authority of the City of South Milwaukee Office, located at 2906 6th Avenue, South Milwaukee DURING REGULAR BUSINESS HOURS – MONDAY through THURSDAY, 9:00 a.m. to 1:00 p.m. (no exceptions). Applications are not accepted outside of these hours. Along with the completed application packet, applicants must present the following for their application to be accepted:

Original birth certificates for all family members (copies will not be accepted)
Original social security cards (original) for all family members
Government issued photo identification for all family members 18 years and older
All family members 18 years of age and older must appear in person to sign the application and required documents.
You must supply income and rental history for the previous five (5) years – NAME, ADDRESS, and PHONE NUMBER for employers and landlords are REQUIRED.
COMPLETE APPLICATION MATERIALS MAY BE OBTAINED HERE:
PRINT APPLICATION MATERIALS 
Applicants are screened based on credit and rental history and criminal background. Please note that applicants are not guaranteed placement.
For help in obtaining a social security card, contact the local Social Security Administration office at 800-772-1213.  To obtain an original birth certificate, you must contact the county in which you were born.  For those born in Milwaukee County, you may obtain an original birth certificate from the Register of Deeds, 414-278-4002.