Parkcrest Housing
Administered by the Housing Authority of the City of South Milwaukee
2906 6th Avenue • South Milwaukee, WI 53172 • Phone: (414) 762-4114 • Fax: (414) 762-7271
HACSM is governed by a five member board of commissioners,
appointed by the Mayor of the City of South Milwaukee.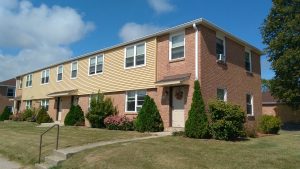 Parkcrest Housing will accept applications for our 2, 3, and 4-Bedroom Waiting Lists from TUESDAY, APRIL 22, 2019 through THURSDAY, June 20, 2019. For more information, and to obtain an application packet, please read more here.
---
NEXT MEETING:  June 4, 2019
Open Bid Requests:  None at this time

Notice of Flat Rent Adjustments Download Form
Notice of "No-Smoking Policy" Download Form