Parkcrest Housing
The Housing Authority of the City of South Milwaukee
2906 6th Avenue • South Milwaukee, WI 53172 • Phone: (414) 762-4114 • Fax: (414) 762-7271
HACSM is governed by a five member board of commissioners,
appointed by the Mayor of the City of South Milwaukee.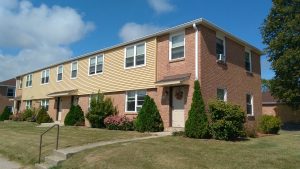 The office is open MONDAY through THURSDAY, 9:00 a.m. to 1:00 p.m.
Parkcrest Housing uses a waiting list to fill vacancies.
ALL WAITING LISTS ARE CURRENTLY CLOSED.
Applications may be obtained from the website or from the Parkcrest Housing Office.
Read more about the application process HERE.
---
The HACSM Board of Commissioners meets every other month, on the second Monday of the month, unless otherwise
scheduled by the Board.
Open Bid Requests:  None at this time

Notice of Flat Rent Adjustments: Flat Rent Notice 2023
Notice of "No-Smoking Policy" Download Form